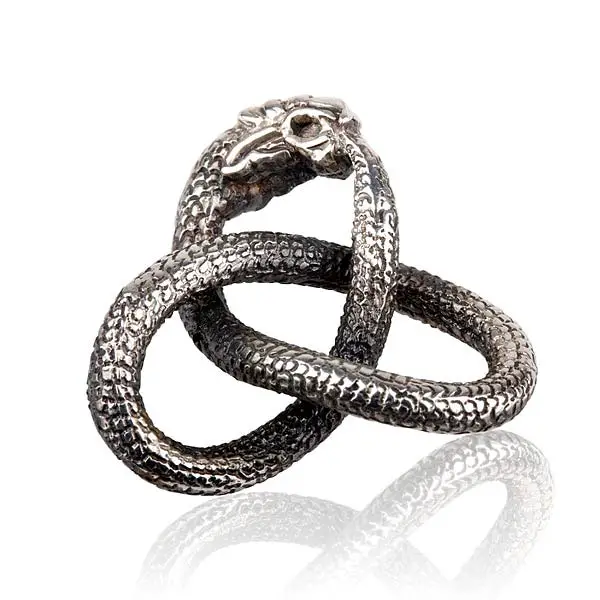 Ancient Symbols: Ouroboros
Topics: Civics, Civil Rights, Climate Change, COVID-19, Existentialism, Fascism
"We are now faced with the fact that tomorrow is today. We are confronted with the fierce urgency of now. In this unfolding conundrum of life and history, there "is" such a thing as being too late. This is no time for apathy or complacency. This is a time for vigorous and positive action."
― Martin Luther King Jr
From Middle English apocalips, from Latin apocalypsis, from Ancient Greek ἀποκάλυψις (apokálupsis, "revelation"), literally meaning "uncovering", from ἀπό (apó, "after") and καλύπτω (kalúptō, "I cover"). Wiktionary
It is the 19th anniversary of September 11, 2001, now during a pandemic. What's been revealed:
The Russians that attacked the 2016 elections are doing so in 2020, with the apparent blessing of their installed puppet. Not only is he deferential to Vladimir Putin, but he's also nauseatingly gracious to him and any world dictator. He derisively nicknames everyone he meets to troll them. He hasn't once Vlad, the impaler of democracies.
The criminal enterprise masquerading as a political party (Max Boot names them the "gang of Putin") has conceded they have literally NOTHING they can sell the electorate on their policies: tax cuts for the rich don't cause economies to grow, or jobs to "trickle-down." All they can give the rubes is "white power," which doesn't mean anything if you can't buy a senator or congressman with your personal exchequer.
Confirming conservative judges hasn't ended Roe vs. Wade, and even if it did, it wouldn't eliminate abortion completely, just transfer the personal decision to individual states. The original intent by Margaret Sanger was to eliminate "lessers" and the "feeble-minded," which meant a lot of black and brown people, through involuntary abortions and sterilizations. Hell, America had a whole bureau for it. It backfired when it became a form of bodily agency for white women, wrongly attributed to lower birth rates. It didn't HELP, but babies and daycare are expensive. That probably did it.

It does ensure that, once the demographics changes are complete in 2045, they will be the guards of white supremacy - not democracy - at federal and state levels. Even though White Anglo Saxon Protestants be in the numerical minority, they will still be in a similar state as Apartheid South Africa: diminished, but in-charge.

The Russian-installed puppet knew Coronavirus was airborne, that it would affect children: in February. He lied. We ran for our lives middle of March last semester. We were open, exposed. What would have been the result of a masking order on February 8th? I have no doubt it still would have been horrific, but how many lives would still be with us? I don't if we'd be heading for 200,000 soon; 400,000+ by the end of the year.
The Coronavirus reveals that America by far is not "united." It is, in the title of author Isabel Wilkerson, arranged in a Caste system based on degrees of Melanin. Those with a preponderance of the pigmentation have to be demonized, violated, and killed. The reinforcement is by projection: monsters projecting their monstrosities on others. It is the origins of how we distribute wealth, resources, and health.
The near 100 fires on the west coast of America are visible from satellite. More will be said about how this is NOT climate change than about how this is the direct result of it. Other than the frenzied rush to qualify a vaccine, we have no warp drives, nor do we have a "planet B." People in the midwest and other locations will shrug and ask, "why should they care?" This is similar to the resistance to give New York help during Hurricane Sandy. A repeat of item six, "United States" is an oxymoron.
Donald John Trump lied, and people died: hundreds of THOUSANDS of people. If he followed science, he would have had a mandatory mask mandate. If he followed science, he'd literally be sailing to re-election. If he just, didn't LIE! He said he "didn't want to panic us," but he's trying to scare the shit out of Levittown 1950s "suburban housewives" against the evil brown people from urban cities led by the scary black Senator Cory Booker, and invading hordes from the Mexican border!
"I felt like this was pretty urgent," said De Kai, who was born in St. Louis, and is the son of immigrants from China. "I saw the country where I grew up, where my family lives [now mostly in the Bay Area], about to face this pandemic without knowing much about something as simple as wearing a mask to protect themselves and others." In part, this comes from a cultural difference between East Asia, where masks have been routinely worn for decades to fend off pollution and germs, and other parts of the world. This includes the U.S., where people are unaccustomed to wearing masks, and, in the past, have sometimes been insensitive, even stigmatizing East Asians, many of whom had chosen to wear them in public prior to the pandemic, and had continued the practice in the aftermath of the SARS and MERS outbreaks. (In part, this habit was meant to show other people that they were concerned about transmitting the disease—something we in the West would do well to emulate.)
De Kai's solution, along with his team, was to build a computer forecasting model they call the masksim simulator. This allowed them to create scenarios of populations like those in Japan (that generally wear masks) and others (that generally don't), and to compare what happens to infection rates over time. Masksim takes sophisticated programming used by epidemiologists to track outbreaks and pathogens like COVID-19, Ebola, and SARS, and blended this with other models that are used in artificial intelligence to take into account the role of chance, in this case the randomness and unpredictability, of human behavior—for instance, when a person who is infected decides to go to a beach. De Kai's team have also added some original programming that takes into account mask-specific criteria, such as how effective certain masks are at blocking the invisible micro-droplets of moisture that spray out of our mouths when we exhale or speak, or our noses when we sneeze, which scientists believe are significant vectors for spreading the coronavirus.
If 80% of Americans Wore Masks, COVID-19 Infections Would Plummet, New Study Says, David Ewing Duncan, Vanity Fair
Here's the ArXiv preprint paper to review. It takes ninth-grade reading comprehension. What you don't understand in terms can be discerned with a search engine.
Tomorrow is today, and every day we're being trolled by the so-called chief executive. He's bankrupting the nation like one of his casinos. He's exhausting us with his criminality, obvious mental deficiencies, and endless gaslighting.
He's revealing his ineptness, incompetence, and likely, complicit relationship with a foreign adversary. Of the 20,000 plus lies already documented from 2017 to this now, he cannot obfuscate his FIRST official lie as president*:
Before he enters on the Execution of his Office, he shall take the following Oath or Affirmation:– I do solemnly swear (or affirm) that I will faithfully execute the Office of President of the United States, and will to the best of my ability, preserve, protect and defend the Constitution of the United States. U.S. Constitution, Article II, Section 1, Clause 8
*Putin's puppet is an accidental oval office resident, and a clear and present danger to the republic, as Oroborus (America) eats its own tail.